About Us
Business
Personal
Specialty Ins Programs
Finance
Life & Health
Quote Forms
Claims Forms
Certificate Request

Driver Change Request

?'s or Comments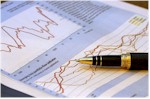 Finance & Investments

Long-term planning is crucial to the financial success of any business or individual. Whether it's Estate Planning, Mortgage Life Insurance, IRAs, Pension and Profit Sharing Plans, Mutual Funds, or other Variable Products, Thompson-Gusic Insurance Group will be there to provide you with the Financial Services you need.

We have many security plans that will help you protect your financial well-being. Whether you are just starting out in the work place or nearing retirement, we can fashion a plan that will secure your future. Our professional staff keeps up with the many investment funds available and identifies the investment companies with the most competitive rates. We will always strive to help you to invest your dollars wisely so that you will have the best investment programs to protect your assets.

We believe that knowledge and service continue to be the best investment we can offer you. Let us put our knowledge to work for you!

Ask about our complete service for all of your personal insurance needs.